The website is a most important part of the brand's online presence so it is important that the design is correct for the visitor. Website is also a digital presence where you keep working with the bottom of the funnel leads to get conversions.
While designing a website, the designer should keep in mind the audience and should also ensure that the audience gets a good user experience. There are lots of benefits to an eye-catching website design for businesses as well as audiences. We'll discuss why a good website design is so important for a business.

Layout
The first rule for layout is to keep the layout simple, clean and easy to find the visitor what they visited for. The menu should determine based on audience preferences. One of the best examples of cluttered website design and how it affects user experience is shown below. The website is very difficult to navigate and find the searched topic and the lack of a grid design makes it chaotic.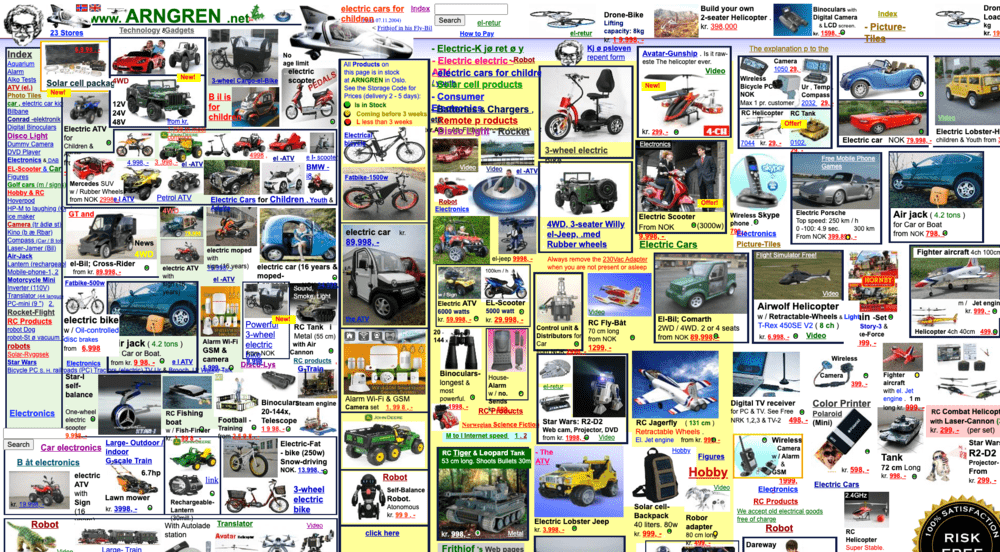 Now, let's compare this website image with another website with a cleaner layout. Now we can see the differences between the structures. This website also focuses on the services and products but has well-organized the various web elements as well. The grid format adds structure to the page later.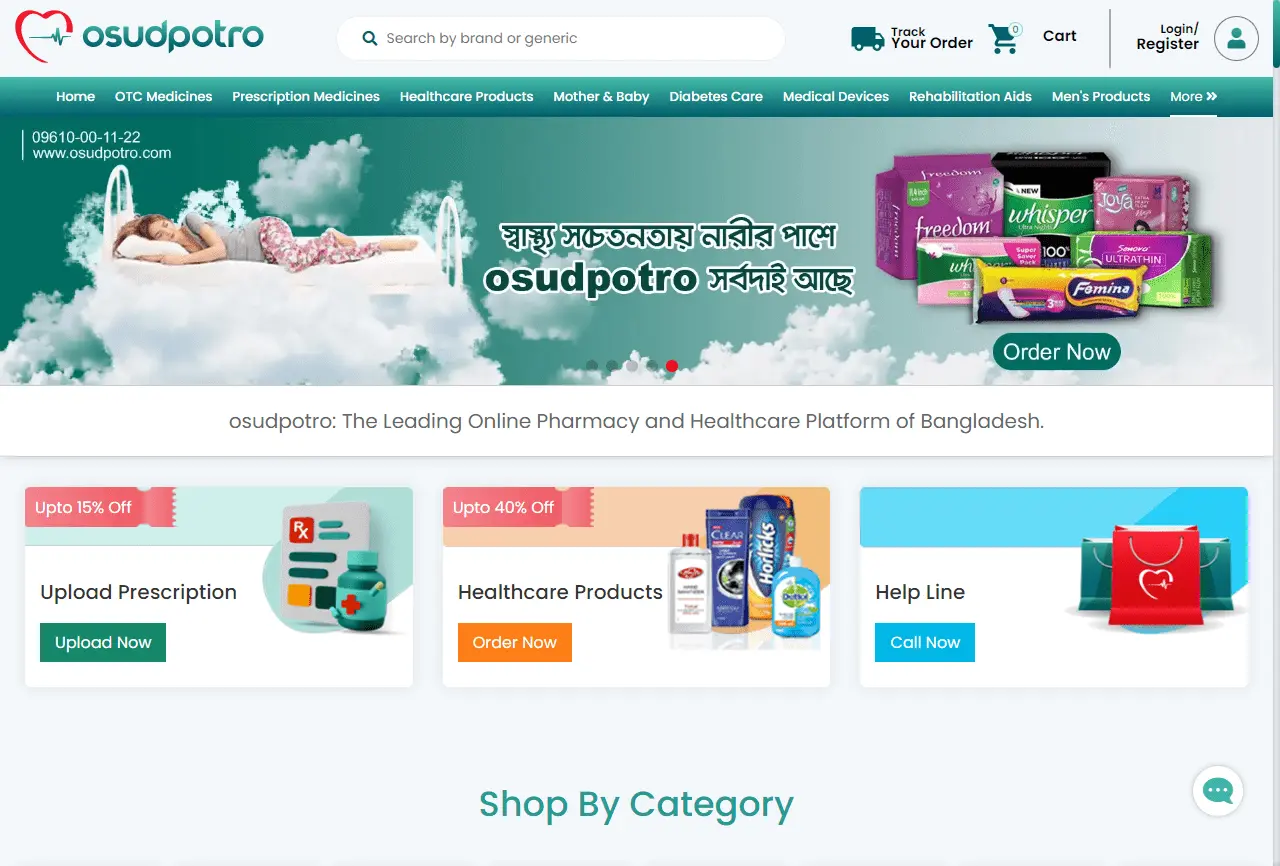 Brand Image
A website is a reflection of a brand and everything that it stands for. Usually, it is one of the first things the audience looks at to get to know a brand and that creates the first impression.
Website design elements, like fonts, colours, images, etc. all forms of brand identity. Therefore, the elements of the website should choose carefully and keep them consistent across your website.

Colour
If the website already has some brand colours that align with the logo and other brand identity elements, then the colour should use on the website as well. However, if somebody starts from scratch, then he can study to understand colour associations.
A research paper says that if you want to associate your brand with trust, then you should use the colour blue and, if you want your audience to think that your brand produces high-quality products, then the colour black can help to form that kind of image. Likewise, depending on what brand associations you want to create, you can select your brand colours.

Fonts and typography
The first and general rule to select a font is that it should be easy to read and it should be clearly visible on the background colour.
The actual font selection, however, should depend on the audience. younger audiences, for example, often prefer more fun and stylish fonts. Elderly people might prefer clean and simple fonts which are easier to read.
Website font should also reflect the brand personality and whether it looks professional or fun and youthful.
Here's an example of a brand that does a good job by its use of a creative font to reflect its own passion and creativity.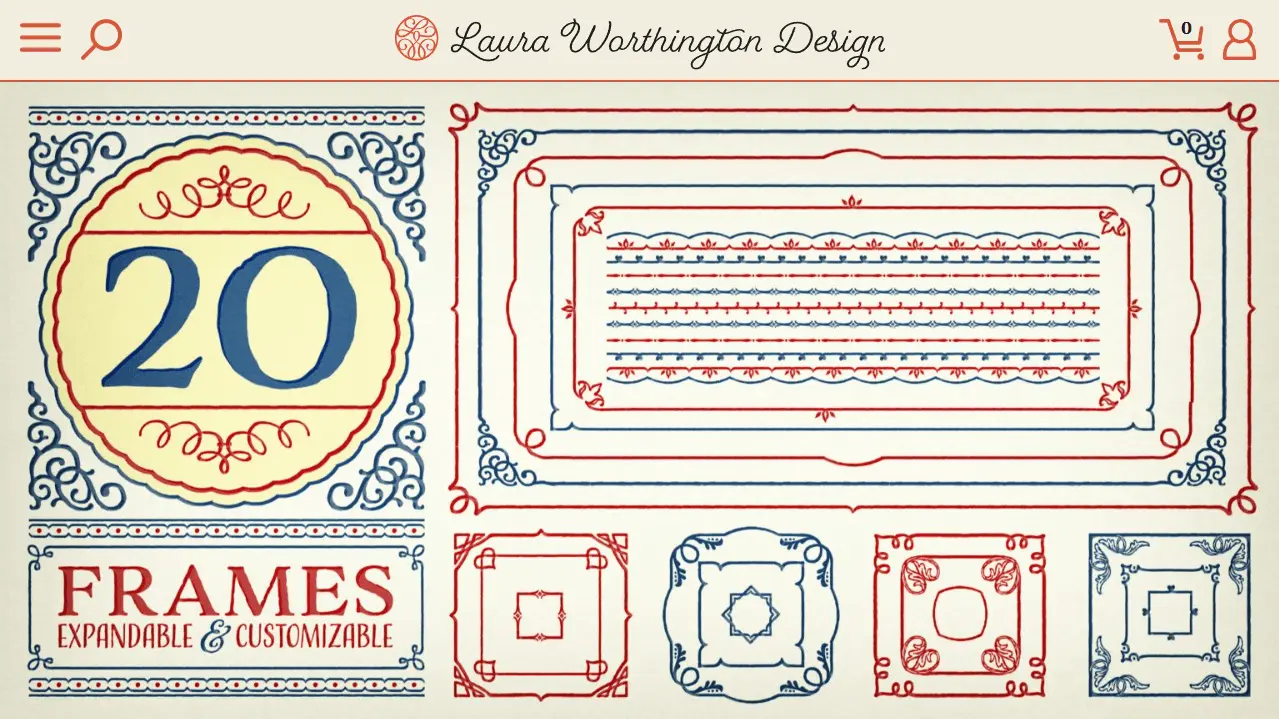 Website accessibility
A web designer should design a website in a way that makes it accessible to all. It will not only make the experience of the audience better but also be required by law. This means designing a website in a proper way so that people with disabilities can also access it.
This is easy to say than do. Most website designers and web design agencies are not even aware of this, let alone able to design an accessible website.
So, whether a developer or web design agency builds a website for a client, the client should make sure that they design an accessible website.

Site navigation
The biggest benefit of a clean website design for the audience is that it can help them navigate the site easily.
The ultimate goal of the audience visiting the website is to quickly find the information that they are looking for. And, the website design should make that process easier and help the audience navigate the website without getting lost.
The more user-friendly website is, the more likely it is that audience will engage with the content and take the desired action. A proper website design should aim to provide the best user experience, which ultimately ends in conversions.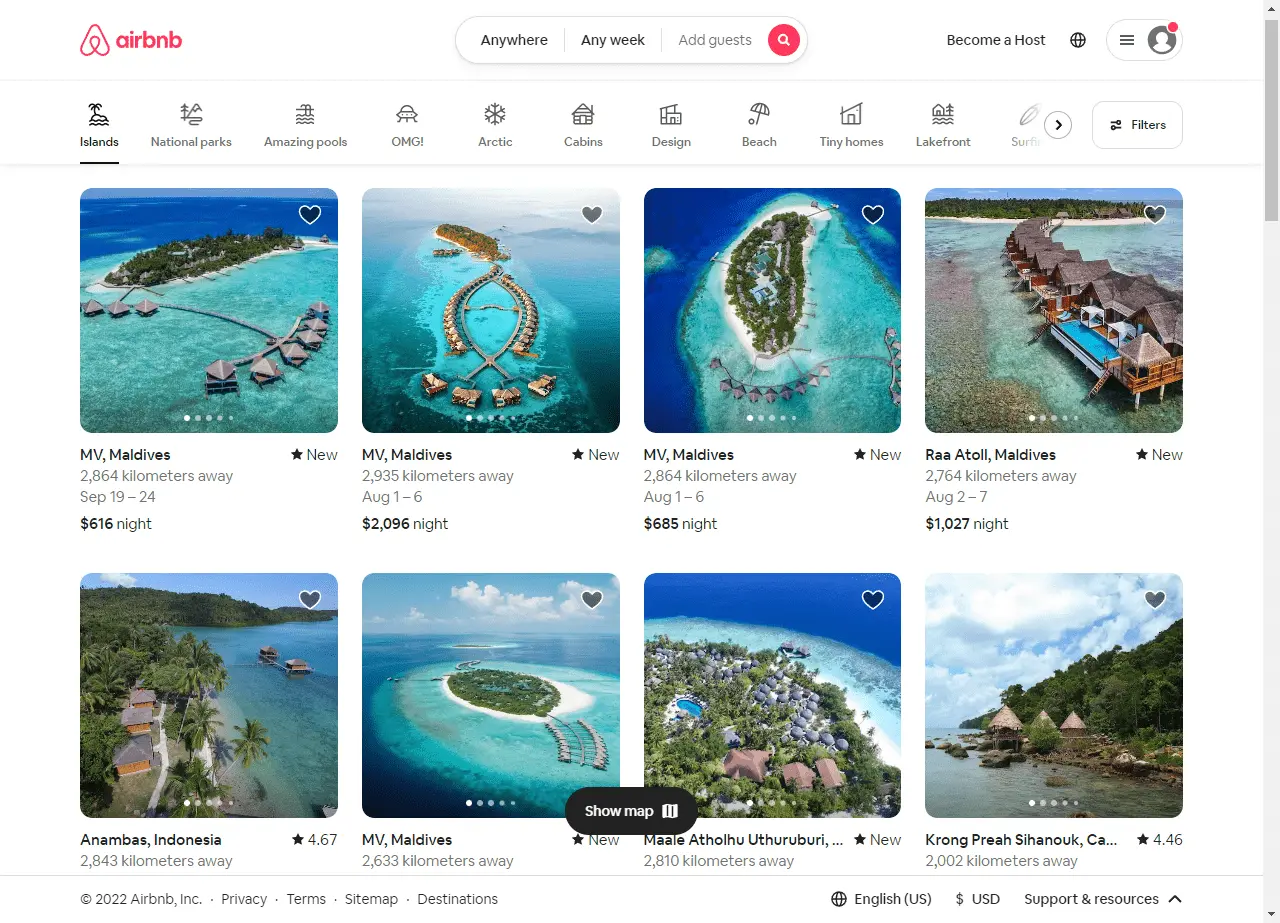 For example, Airbnb has a very simple, yet engaging website design where everything can find right from the homepage. Whether the audience wants to make a booking or explore the different types of accommodations and experiences provided by Airbnb, the audience will find an option on the homepage.

Conclusion
Website design is an essential part and should not be taken lightly. A well-designed website can help to create a good impression on prospective audiences. It can also help to nurture the leads and get more conversions.
But, more importantly, Website design provides a good user experience and helps the website visitors access and navigate the website with ease.
So, if you are looking for website designers to create your website, vet them well and make sure that they are capable of designing user-friendly websites.
If you have a website already, you can conduct a site audit and optimize it to provide a better user experience.